Welcome to Mayfair at Parkland
We are a lovely small community on the east side of Parkland,
with 245 homes and lots of different activities for everyone.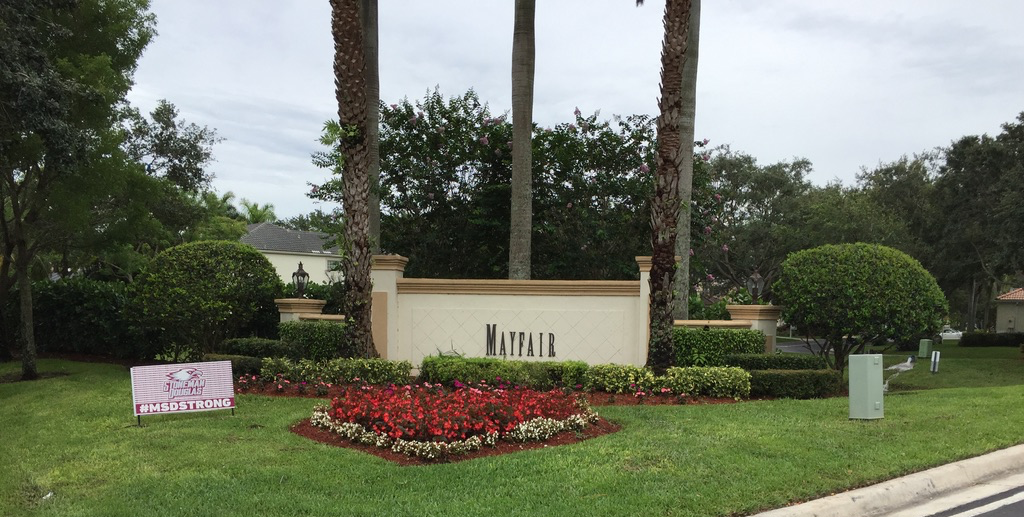 Loxachatchee Road Project Update
The Florida Department of Transportation (FDOT) is schedule to make a presentation to the Parkland City Commission regarding the requested noise wall from the Mayfair community. The community requested, at the FDOT's August Public Involvement Meeting, that the FDOT take a look at the area of the improvement project that bordered along the community and any consideration for a noise wall to minimize the impacts from the proposed roadway improvements. That study has been completed and the results will be discussed at the March 6th City Commission workshop. That workshop will begin promptly here at City Hall Commission Chambers at 6pm.
Community News
There is currently 1 postion open on the board. The following people make up the board of directors:

Charles Wenzel
Amy Cook

Visit our News Page for other stories: ... More
Here is the Mission & Vision Statement from the Board of Directors: Mission Statement
Committees
Want to help make Mayfair better, volunteer your time and be on a committee? The board of directors needs your help.

Visit our Committee's Page to learn how: ... More
The Wedge
This is a very important topic to all homeowners, please see our blog on this subject. We ask that everyone try to participate in the discussion. We are going to need EVERYONE's help on this.
Visit our Wedge Blog Page to learn more: ... More
Ideas
Help the board of director's out by providing input into how you see the community. Use our suggestion box feature to help the Board of Director's stay on top of things.
Visit our Ideas Page to learn more: ... More